Repeat customer Clancy Madden , Surrey BC, so enjoyed his 23T over the past few years,
but missed it this summer (we hear it recently moved to Vancouver Island) so he ordered a 1928 Model A Tudor
to be constructed over the fall and winter of 2001.

We hope to show some of the pictures of the construction as it proceeds.


September 23, 2001 work begins in earnest

Chassis nears completion, awaiting wheels and tires....and body....and...and
The owner is participating in this construction.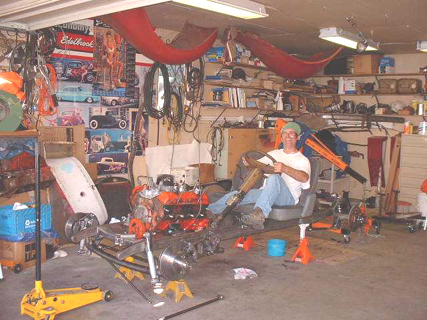 Speaking of bodies... ah, well, it is a start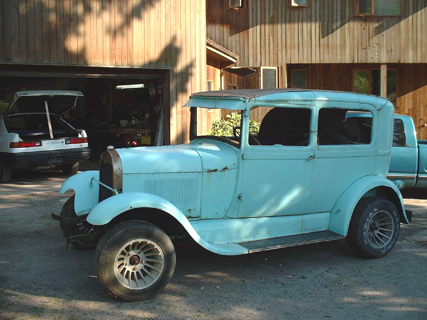 November 11,2001
body meets frame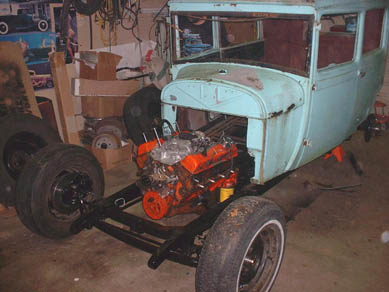 A few minor modifications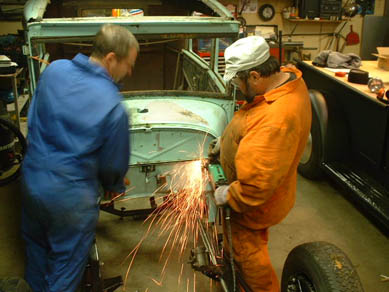 December 9,2001
sometimes you have to break and egg to make an omlette
body mounts are complete, now to make everything fit.
Tubbing the "A"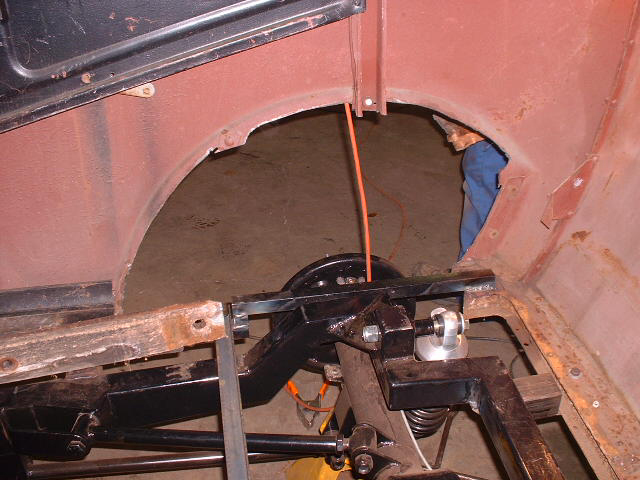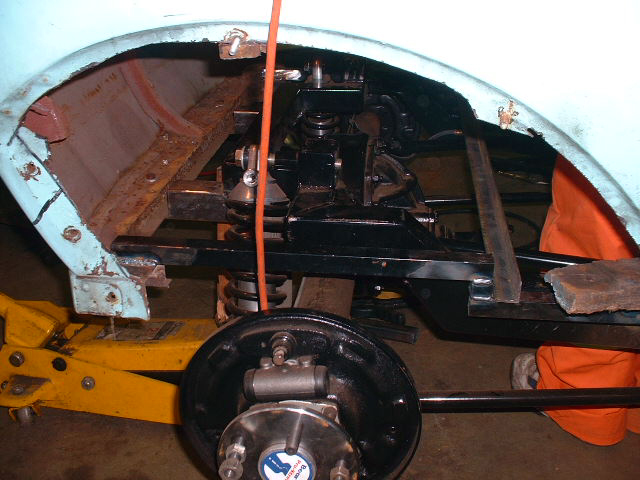 December 20,2001
my sheet metal guy can work wonders
tubs fit like a glove, thanks Bruce.
YOU CAN CONTACT BRUCE VIA EMAIL
bkdavidson@shaw.ca
not a "car-guy" but he can make sheet metal sing.
I have used him for not only the tubs but also the
"home made" box on my shop truck .
great work at fair prices.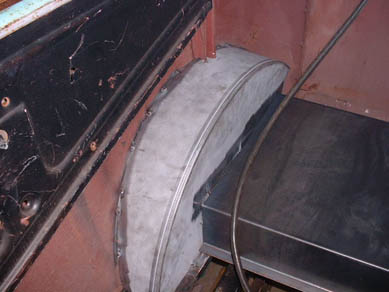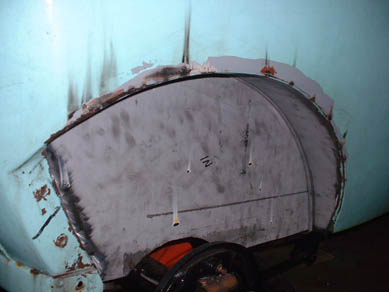 December 23,2001
very late in the evening but we could not resist
this is held together with sticky tape, it will take
months of hard work to get the car back to this
shape, from here we blow it apart and massage every
panel and bracket.......
the progress will be meticulous and very very slow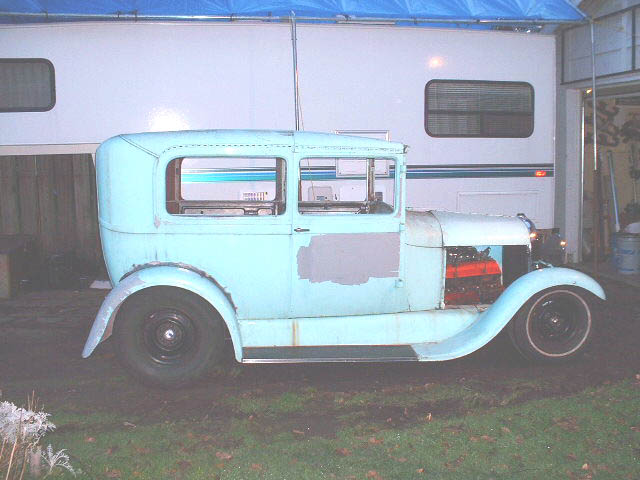 June 23,2002
getting ready to fill the roof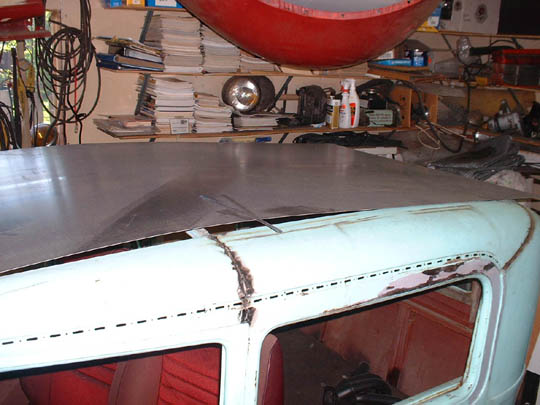 June 23,2002
oh oh, owner heading in a new direction.... flat black is back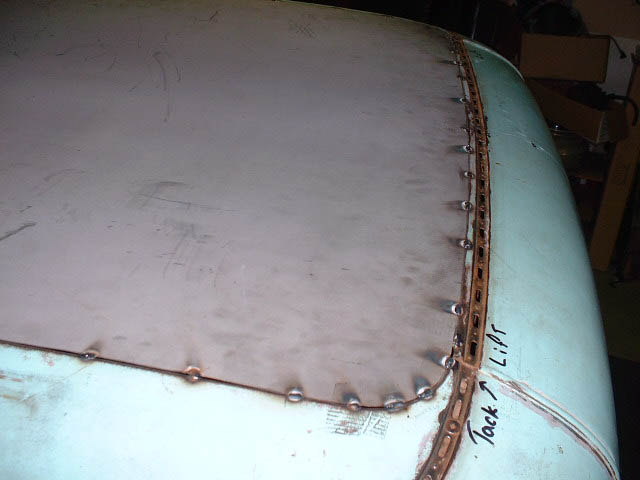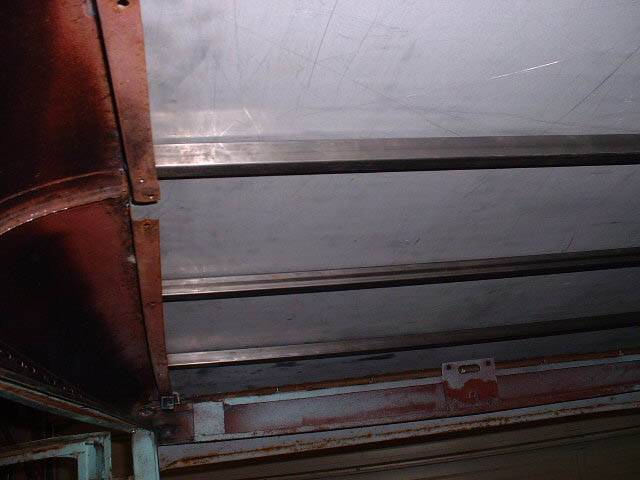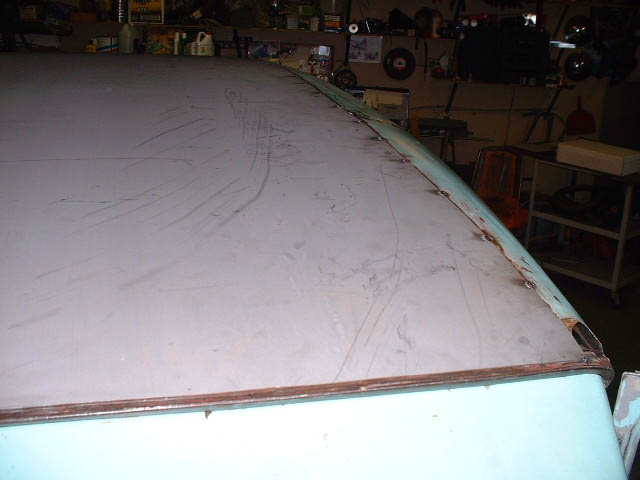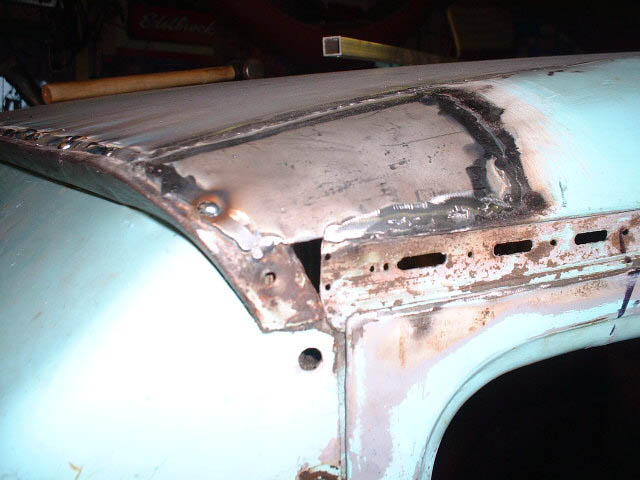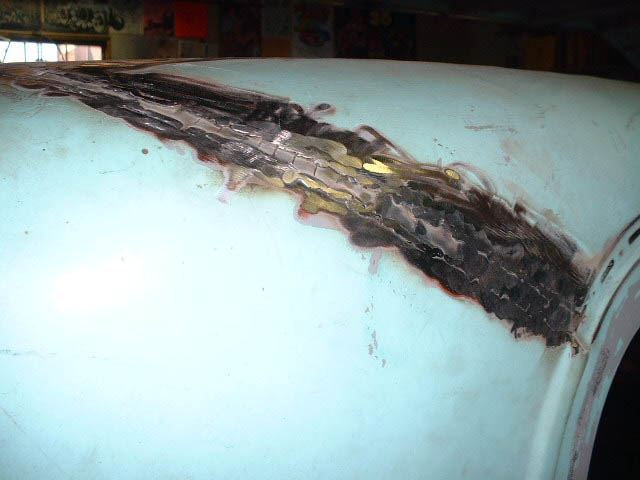 Moving Right Along The Old Fashioned Way
Paul---- The Neighbourhood Car Guy Knows How To Shoot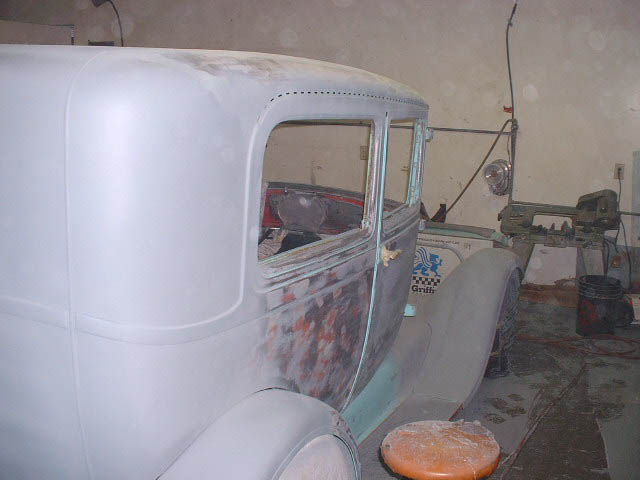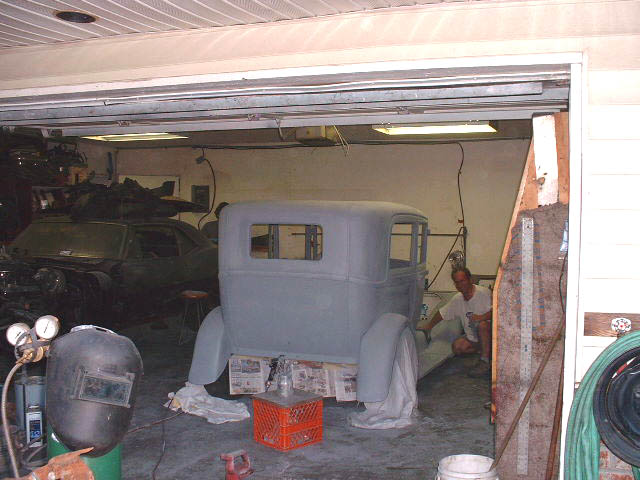 Paul Had Some Left Over Paint (Just To Seal The Primer For The Winter)
"Some Paint" That Is About Half A Gallon "Short"
All He Knows Is That It Is FORD Titainium........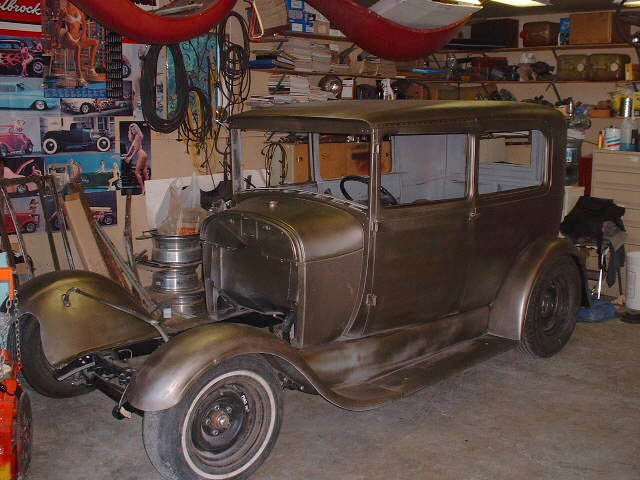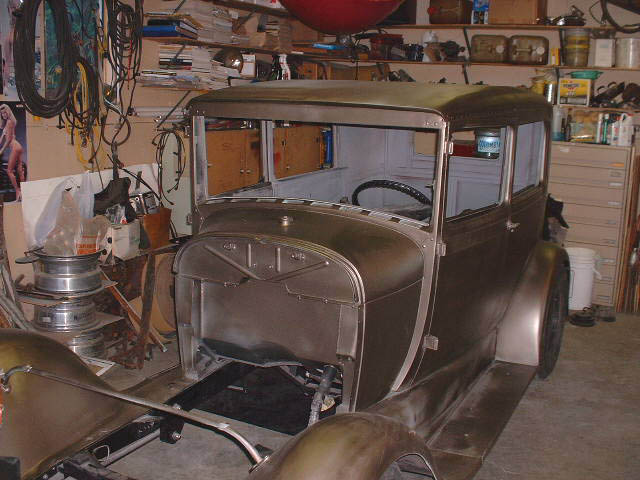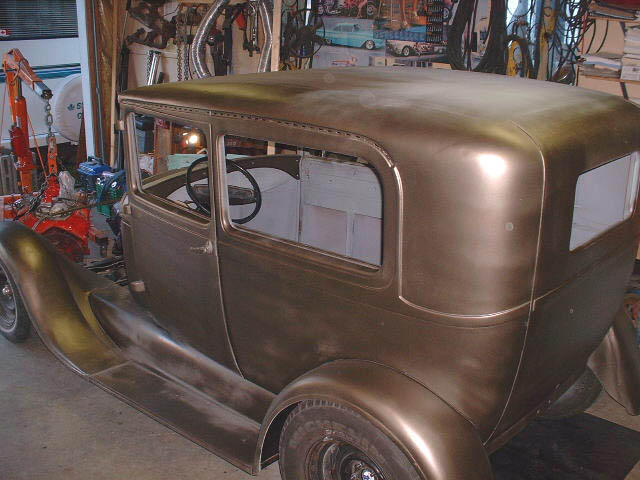 July 23,2002 10 Months To The Day And We Are Down To The Wiring
A Week Later And Back To Basic Grey...... Fooling Around With Paint Schemes
As We Ready For Rad And Rest Of Wiring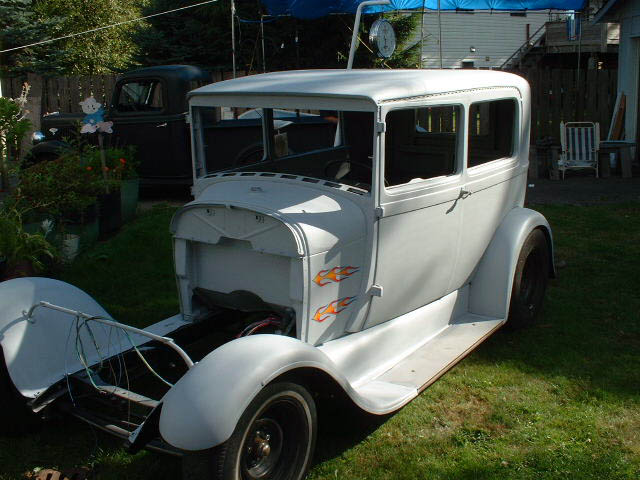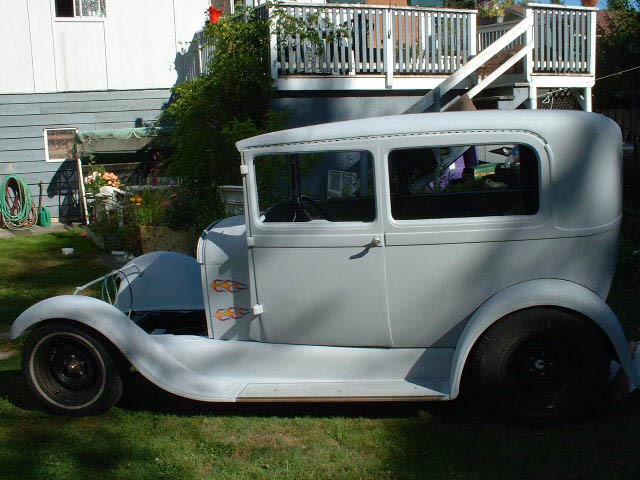 It Will Wear Conservative Grey Suit For The First "Shakedown Year"

The Fine Details Make The Rod
Simple Things Like A Gas Door Can Involve Tens Of Hours Of Work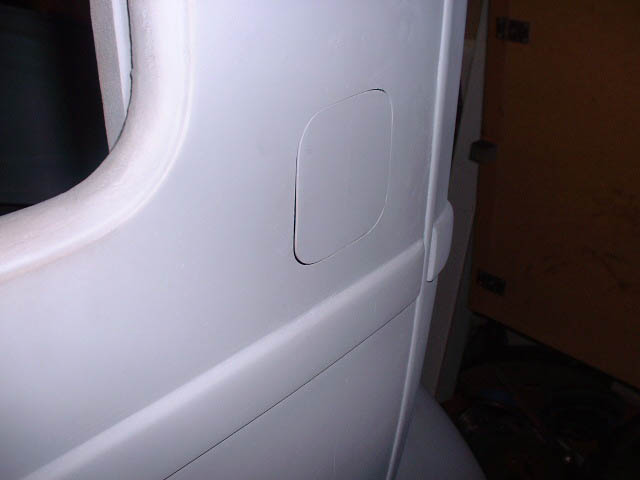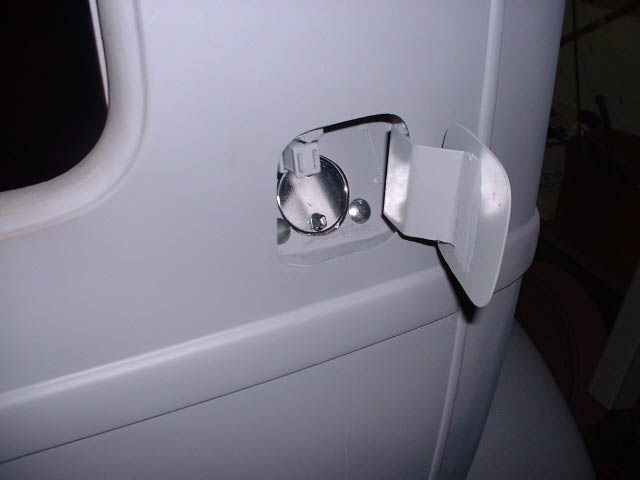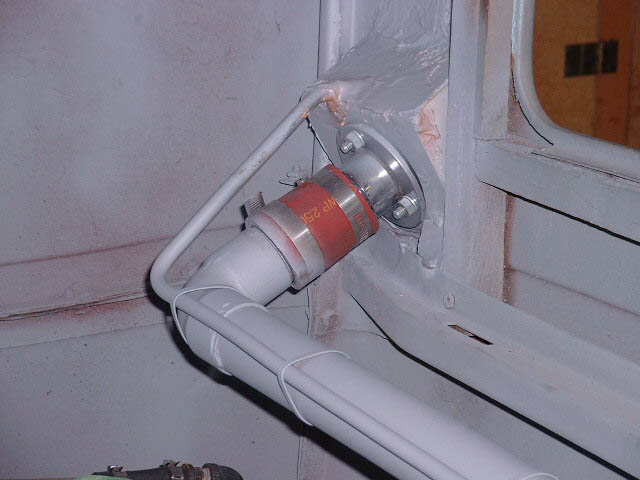 Coming Along Nicely
Final Wiring And Hook Up Of Throttle And Kick-Down Cable
Soon To Be Fired Up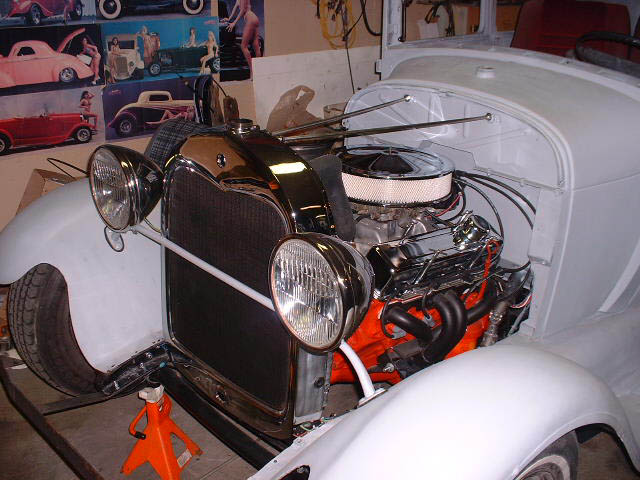 JANUARY 25, 2003 THE BIG DAY ARRIVES
TIME TO FIRE IT UP AND SEE IF IT STEERS AND STOPS.
I CALL ON THE SERVICES OF MY MASTER MECHANIC (PAUL) TO BRING
THE OLD 350 TO LIFE, THE BRAKES ARE BLED AND THE RADIATOR IS FILLED
WITH FRESH COLUMBIA SPRINGS WATER.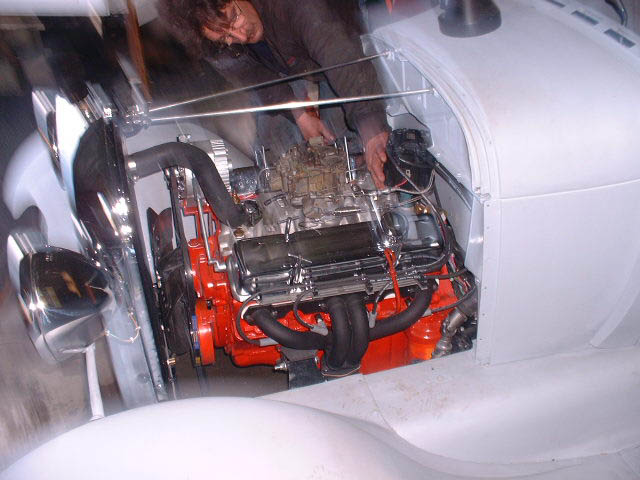 THE RAIN GODS CO-OPERATE AND THE SUN COMES OUT......
ANOTHER BEAUTIFUL DAY ON THE WEST COAST....
WINTER DOES NOT GET ANY BETTER IT IS A BALMY 13 DEGREES CELSIUS TODAY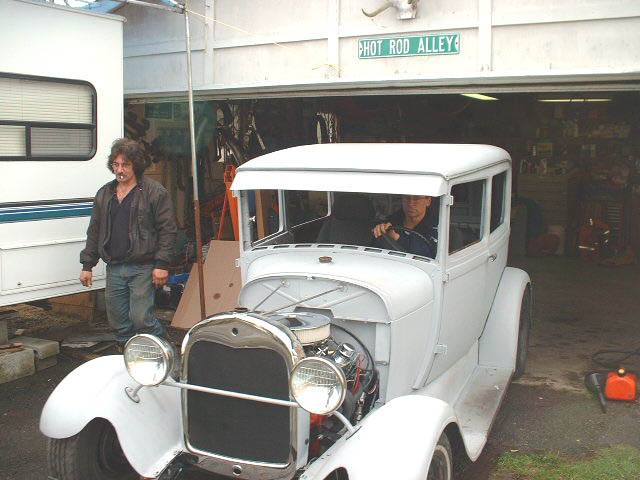 A COUPLE OF MINOR TWEAKS FROM PAUL THE CHIEF ENGINEER AND
MASTER ENGINE BUILDER.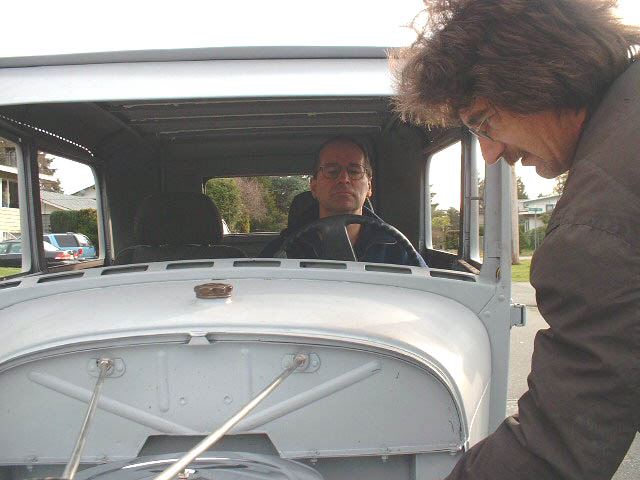 JUST THE RIGHT STUFF..... IT DOES NOT GET ANY BETTER THAN THIS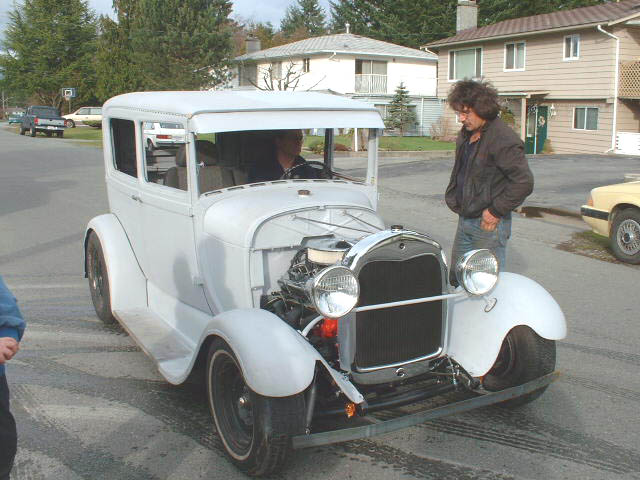 NOW FOR THE GLASS, CLOTH, WHEELS AND TIRES.
THE ACTUAL WORK FOR THE TROLL IS ALMOST COMPLETE EXCEPT FOR
PRESENTING THE BILL AND BIDDING ADIEU TO ANOTHER SATISFIED CUSTOMER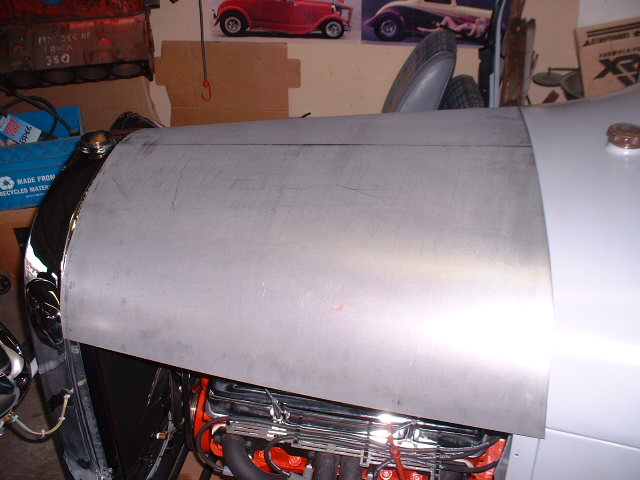 Clancy decided to fit a one piece hood from trolls "signature series".....
notice the distinctive crease down the center of the hood. When painted it will
be reminiscent of the center hinge but still maintain the practical aspect of a
one piece hood. In this picture it is still to be fitted and mounted but due to the
troll's skill this can be accomplished complete for under $300 thanks to the help of
bruce the sheet metal guy..... bkdavidson@shaw.ca


LETTER OF APPRECIATION UPON COMPLETION OF MECHANICAL INSPECTION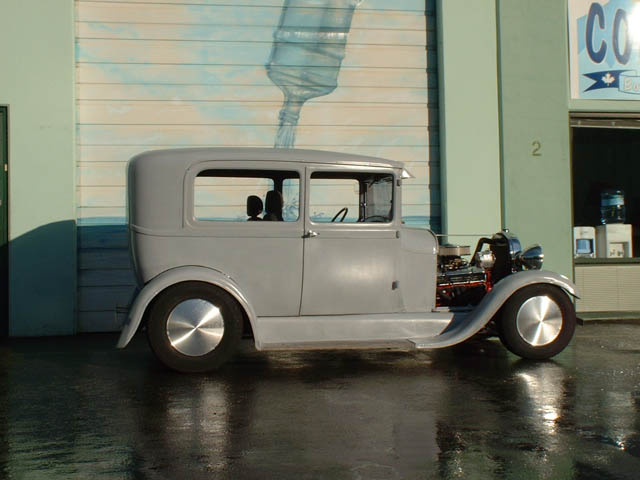 Proud Owner Clancy Madden Adds His Own Finishing Touches As He Completes His Boyhood Dream.

Expect To See A Lot Of This Vehicle On The Streets Of British Columbia During The Summer Of 2003